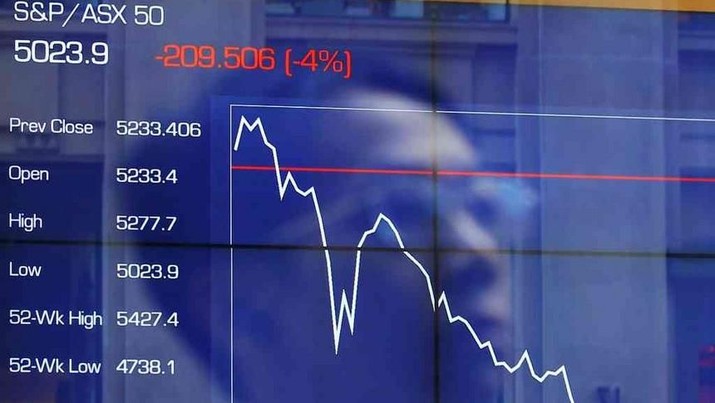 Jakarta, CNBC Indonesia – Koreksi di bursa saham Wall Street sepertinya tidak menjangkiti bursa saham negara lain. Salah satu buktinya, bursa saham Australia yang dibuka menguat pada perdagangan Selasa (16/10/2018).
Mengutip CNBC International, indeks ASX 200 dibuka menguat 0,79% menjadi 5.822,20. Hampir semua sektor berada di zona hijau pada awal perdagangan ini.
Subsektor financial menguat 1,18% karena kenaikan harga saham-saham bank besar. Saham Australia and New Zealand Banking Group menguat 1,45%, Commonwealth Bank of Australia naik 1,23% dan National Austalia Bank naik 0,94%.
Sementara ini, bursa berjangka Jepang dibuka menurun. Pembukaan bursa berjangka Jepang sering kali diartikan sebagai gambaran ekspektasi investor di pasar saham Jepang.
Kontrak berjangka Nikkei di Bursa Chicago berada di level 22,260, dan counterpart di Osaka was di level 22,210. Kemarin , indeks Nikkei 225 ditutup di level 22,271.30.
sumber: CNBC Indonesia