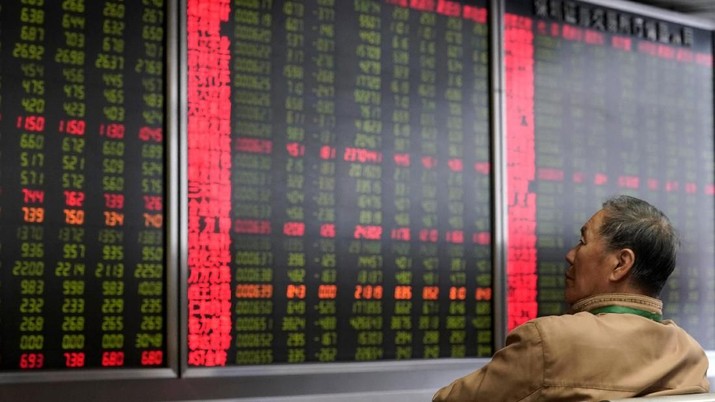 Jakarta, CNBC Indonesia – Indeks Shanghai dibuka menguat 0,71% ke level 2.660,09, sementara indeks Hang Seng melejit 1,31% ke level 26.491,27.
Hasil midterm elections di AS ikut direspon positif oleh pelaku pasar saham di China dan Hong Kong, sama seperti yang terjadi di AS sendiri. Kini, posisi mayoritas di House of Representatives dipegang oleh Democratic setelah sebelumnya dipegang oleh Republican, sementara Republican mempertahankan posisi mayoritasnya di Senate.
Dengan House of Representatives dikuasai oleh Democratic, sebenarnya kebijakan-kebijakan pro pertumbuhan ekonomi seperti pemotongan tingkat pajak dan peningkatan anggaran belanja infrastruktur akan menjadi sulit untuk diloloskan. Jika diloloskan pun, pastinya sudah melalui 'penyaringan' dari Democratic yang membuatnya menjadi tak begitu ekspansif.
Namun di sisi lain, ada peluang, walaupun tak besar, bahwa Presiden AS Donald Trump akan mencabut bea masuk yang telah menyulut perang dagang dengan China. Hal ini bisa dilakukan Trump guna mengompensasi tidak digolkannya kebijakan-kebijakan pro pertumbuhan ekonomi di Kongres.
Pada pukul 10:00 WIB, data ekspor-impor China periode Oktober 2018 akan diumumkan. Data ini akan sangat dipantau oleh pelaku pasar guna mengamati dampak dari perang dagang dengan AS yang memanas pada bulan September.
Pada bulan September, AS resmi mengenakan bea masuk 10% atas importasi produk asal China senilai US$ 200 miliar. Beijing pun membalas dengan mengenakan bea masuk baru atas importasi produk asal AS senilai US$ 60 miliar.

TIM RISET CNBC INDONESIA